Our goal at each stop is to fill up your brain and feed your soul.
It's going to be spectacular.
Join us!
When: October 11, 2014
Where: Doubletree Hotel, Atlanta-Marietta, 2055 South Park Place Atlanta, GA
Room Rate: Our room rate is $89/night
We can't wait to see you.
Speakers
Allison (allisonbcarter.com) started blogging 5 years ago with a local guide for parents. As that blog grew successful, she was able to sell it and blogging gave her a career. Today Allison is a content strategist and freelance writer for businesses and organizations of all sizes and in various industries. What she really loves are the consultations she does with bloggers looking to grow and hone their sites. Allison blogs creatively at Go Dansker Mom and is a published author whose pieces have been featured in three print anthologies, on Scary Mommy, Mamapedia, Mom365, and Felicity Huffman's What the Flicka??.
Allison Gonzalez
Allison is the eCommerce Marketing Manager of Social/Events at Carter's. Allison was the second person to join the small but mighty eCommerce Marketing Team in July 2010, just four short months after Carters.com and Oshkoshbgosh.com were launched. For over a year, she worked across various channels including Email and Affiliate Marketing. In her current role, Allison spearheads all social media efforts for both Carter's and OshKosh B'gosh including Facebook, Pinterest, Twitter, Instagram & a robust Mom Blogger program with the goals of driving brand awareness, in-store and online traffic and sales. In addition to social media, she manages "web events" which include sweepstakes and various campaigns with multiple touch points across the website and marketing channels. When Allison isn't at work you can find her drinking a cappuccino, plotting a travel adventure or watching Real Housewives on Bravo.
Anna is a professional blogger and a Pinterest consultant for brands and businesses. (Yes – she gets paid to spend time on Pinterest.) On her blog – My Life and Kids – she shares her stories about her three kids, makes you laugh, and helps you feel better about your messy, crazy, fabulous life. Anna has spent the past few years learning as much as possible about Pinterest and developing a strategy for success. There's no random pinning for this girl! In the past year, she's seen her blog traffic increase by 78%, has more than doubled her Pinterest followers, and now sees 90% of her traffic coming from Pinterest. And she's going to show you how she does it! You can catch up with Anna on Pinterest.
Once upon a time, Danielle was an award-winning television news anchor. Today, Danielle has turned the page on her Traditional Media tale, and now balances her blog, Extraordinary Mommy, with hosting and producing Bliss TV, creating Vlogging Tips for people looking to jump on camera, and traveling around the country to speak on a wide variety of topics ranging from video and vlogging to blogger/brand relationships, the use of social media, and the benefits of cause marketing.
Elizabeth Rasberry
Elizabeth is currently a public relations manager with Cox Communications. Prior to joining Cox, she spent 12 years with UPS in communications with responsibilities ranging from online project management to corporate responsibility and community relations. She worked for 6 years in public relations and worked as a member of the working committee of UPS's cross-functional sustainability committee and was also supported the PR efforts for The UPS Foundation. Elizabeth served on the board of directors for Sustainable Atlanta and is active with her sorority, and was an active board member of its 501 (C) 3 foundation.
Jenny is the writer and creator behind The NY Melrose Family, as well as a Google+ consultant for various clients. Her love of G+ grew her following to over 375K followers in a little over a year. As the writer and photographer behind her blog she shares crafts, recipes and diy projects that are quick and easy as well as pretty. As the mother of two young girls she doesn't have a choice not to make it pretty. Her love of gorgeous images has helped her grow her following on G+ as well as other social media platforms. Connect with Jenny on Google+.
Kayla Aimee is a thirty-something southern stay at home mom to Scarlette who likes scrapbooking, storytelling and alliteration (obviously.) Once a college girl who began blogging on the heels of a bad breakup, she now works full time from home as a blogger/writer and is beyond grateful for this avenue that allows her to make an income, pursue her passion and raise awareness in her advocacy work for fellow parents of preemies. Since 2008, KA has been teaching classes on the art of blogging, sharing step by step tips and tricks for increasing traffic through marketing and increasing income through monetization. Her work has appeared in several publications and she was recently featured on The Today Show in a segment about taking blogging from a hobby to a business. She writes about faith, family and her favorite things at www.kaylaaimee.com and is currently at work on her first book, releasing with B&H Publishing in the summer of 2015. 
Kristen Stewart
Kristen is the head of communications and PR for Breckenridge Ski Resort, where she also serves on the senior team for the resort and Vail Resorts communications. She has 15 years of experience planning and executing communications plans; integrating international, national, regional and local media outreach, crisis communications and community relations. Kristen places high value in developing and maintaining relationships to produce positive stories and publicity for the Breck brand. She thrives in her fast-paced, active work environment and has a seemingly endless passion for her little town of Breckenridge!
Kristen fell in love with Colorado while working as a backpacking guide after college; she and her husband Brad now live there with two hilarious border collies. She is an avid traveler and community volunteer, often taking on projects to combine these two passions to help the underserved at home and abroad. A few little known secrets about Kristen: she loves the TV show Survivor, could eat tacos or pizza every night for dinner and is slightly obsessed with NBA star Kevin Durant.
Momblogger turned mompreneur (Oh, no! The "mom" words!), Liza is the Founder & CEO of tech startup company Bloganizer, Inc. After blogging for several years, she saw a big need for organization for the blogger trying to grow her/his "personal brand" and created Bloganizer.com, an early-stage expanding suite of tools designed to do just that. Bloganizer's sassy cousin, GiveawayCenter.com, was launched in February and is fast becoming the premier online spot to find & list giveaways. Motivating it all is Liza's obsession with devising ways to connect the raw, hilarious, honest, relatable world of bloggers with the part of the general public who doesn't even know what a blog is, because WOW, what kind of magic would happen then? Additionally, she was involved in several of the Blissdom conferences, was a cast member of Listen to Your Mother 2014 Nashville, was part of Momversation as a blogger, and creates hilarious videos related to this crazy awesome blogosphere.
Nell Merlino is an international expert and advocate for women's leadership, business growth and empowerment. She is the creator of Take Our Daughters to Work Day, which mobilized more than 20 million Americans to participate in a day dedicated to giving girls the opportunity to dream bigger about their future. Nell also founded Count Me In for Women's Economic Independence, a leading national not-for-profit provider of resources for women to grow their micro businesses into million $ enterprises. The organization's programs include Make Mine a Million $ Business which Nell launched with Hillary Clinton in 2006.
On July 4, 2014 Nell became the Founding Chair of the Personal Data Independence Trust, the brainchild of Personal BlackBox, a new mission lead company which champions and protects people's data and unlocks its value. As the Trust's Chair, Nell is leading the efforts to set standards for our emerging data rights. The typical person creates 1.8 million megabytes of data every year. Marketers turn that data into money and insights but none of it goes to the data owner — until now. The movement for women's economic independence has gone digital. Nell is the author of "Stepping Out of Line: Lessons for Women Who Want it Their Way in Life, in Love, and at Work" from Broadway Books, available on Amazon.
Stephanie Bingham
Stephanie is a marketing strategist with a focused expertise in developing experiential marketing campaigns for Entertainment, Pop Culture and Retail brands. Currently she oversees the Special Events team for Belk Department Stores where the focus is engaging consumers through brand building, revenue generating events for their 300 Southeastern stores. Previously, she lead the event marketing team for Cartoon Network and Adult Swim as well as acted as an independent event consultant on experiential marketing activations for brands like Amazon Kindle and Coke Zero.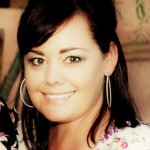 Tiffany is a mom, wife, business owner, and entrepreneur who began blogging in March 2008. Just a few months after starting her personal blog, she recognized the need for a blogger-based community and created www.thesitsgirls.com. Now 75,000 members strong and growing, The SITS Girls is a cornerstone in the blogging world offering everything from articles on education, recipes, and interviews with women influencers. Tiffany was also the driving force behind launching Bloggy Boot Camp, Sway Group's official blogging conference. In 2009, Tiffany saw the need for an affordable one day event for women in social media, and created a educational/networking "boot camp" tour that quickly caught attention from Fast Company, The NY Times, The Huffington Post and ABC News. When not on-line, Tiffany keeps busy running a private summer camp with her husband in Los Angeles and shuttling her tween son to and from baseball practice. Want to know more? Check out TiffanyRomero.com
Prior to Sway's acquisition of The SITS Girls, Francesca was instrumental in transforming the community into the largest and most influential network for women bloggers. As COO, she oversees all operations for Sway Group. Francesca's passion for creative and effective marketing prompted her to earn her MBA in the field in 2009 and ultimately led to numerous campaigns with companies ranging from P&G to BestBuy to Walgreens to Whirlpool. Francesca was recognized as a leader early in her blogging career, snagging multiple awards, including recognition by Nielsen Online as one of the Top 50 Power Moms. Prior to joining the online world, Francesca studied Viticulture & Enology at UC Davis, worked at various wineries in both California and Italy, and was employed at the biotech company Genentech. Connect with her on Google+ and Instagram.