Follow your bliss and the universe will open doors for you where there were only walls. – Joseph Campbell
This is the opening quote you'll find on Nirvana Mamma's About Me page, a blog written by my good friend, Erin.   On her site, Erin focuses on the concept of finding and following your bloggy bliss.
I love the idea of following your bliss in blogland and believe that each of us defines this concept a bit differently.  Bliss could be achieved by finding your writing niche, your community/tribe, or maybe even by discovering your inspiration to blog.
For LaQuishe Wright, a speaker at today's Bloggy Boot Camp in Austin, Texas, the editor behind Channing Tatum Unwrapped, and the owner of Wright Consulting, her journey towards finding bliss begun several years ago.

After working in Information Technology for four years, LaQuishe started her own web design and internet marketing firm.  Two years later, in 2006, her then 10 month old son was diagnosed with Type 1 Diabetes.  Needless to say, it was a very difficult time, as LaQuishe threw herself into taking care of her baby full-time, while also balancing her business, husband, and oldest son.  After months of putting everyone's needs before her own, she left the house for the first time, alone, to watch the dance movie 'Step Up'.
Enter the Movie Step Up with Channing Tatum
It was then that LaQuishe fell in love.
And not only with the lead actor, Channing Tatum, but also with his wife, Jenna Dewan.
At the beginning of 2007, LaQuishe decided she needed a hobby to stay sane, so she started Channing Tatum Unwrapped as a creative outlet.  As a more mature (aka older) fan, she wanted to create a professional fan site that took a deeper stance than simply "OMG, he's/she's so hot!" Using her SEO and pay-per-click skills, LaQuishe's new blog had over 30,000 visitors in the first month, and she felt like she had found a home.
From that point, things kept moving.  Eight months later, Channing Tatum's mom emailed to thank her for the site and to say that his family read it every day to keep up with his career.  And very soon after, Channing contacted her personally to ask if the site could be his official fan site.
Believe it or not, I've been trying to send you a video for a while now, but something is wrong with my email.  Plus, I could not be more computer challenged.  I'm still gonna keep trying though.  So, I'm sending this note and crappy picture from my phone.

I don't get on the computer that much.  But my mom is on everyday and says she likes all the sites, but Unwrapped is her favorite.  I want to see if you want be my official site?  Since you have stuff that I don't even have, and stuff I don't even remember doing!

So anyways, if you don't believe this is me, just email back and I'll send you another crappy photo from my phone.  Haha.

Yours, Chan
As they say…the rest is history.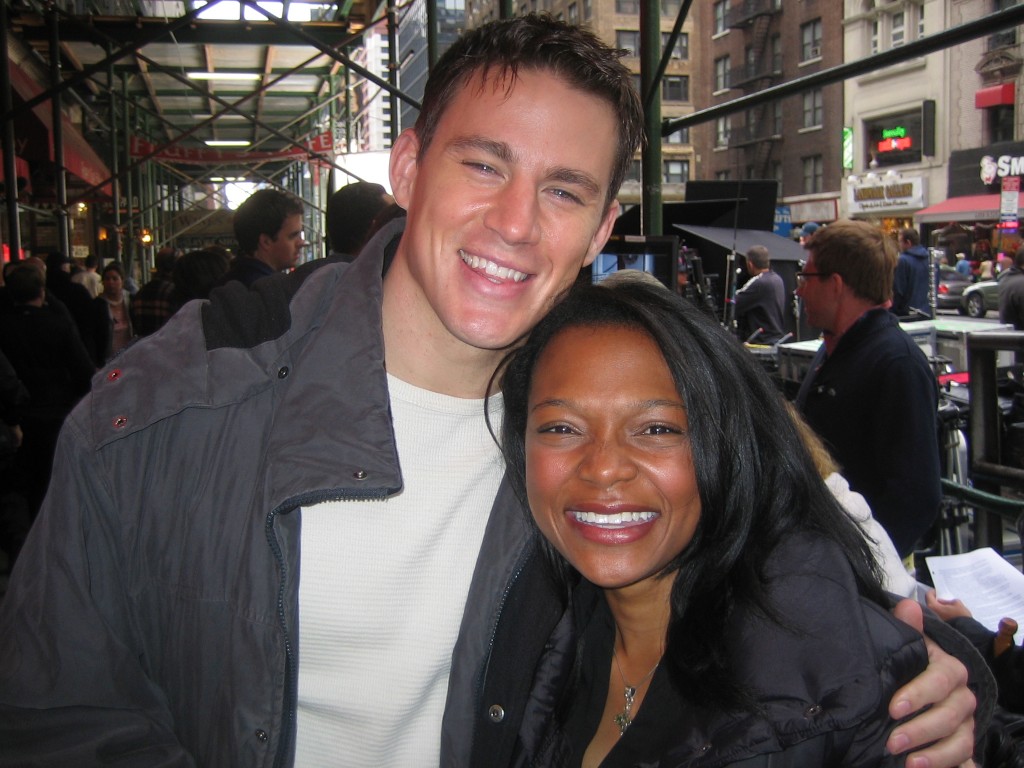 LaQuishe now works full-time with Channing Tatum and his wife, Jenna, to help promote their films and projects.  She's attended award ceremonies, been a guest on set during the filming of movies, and even had a graphic she created for the website featured in Italian Vogue.
Her story is truly one of inspiration.
Through the powers of Blogging and SEO, and maybe even a little help from Channing's mom, LaQuishe's blog is a dream-come-true.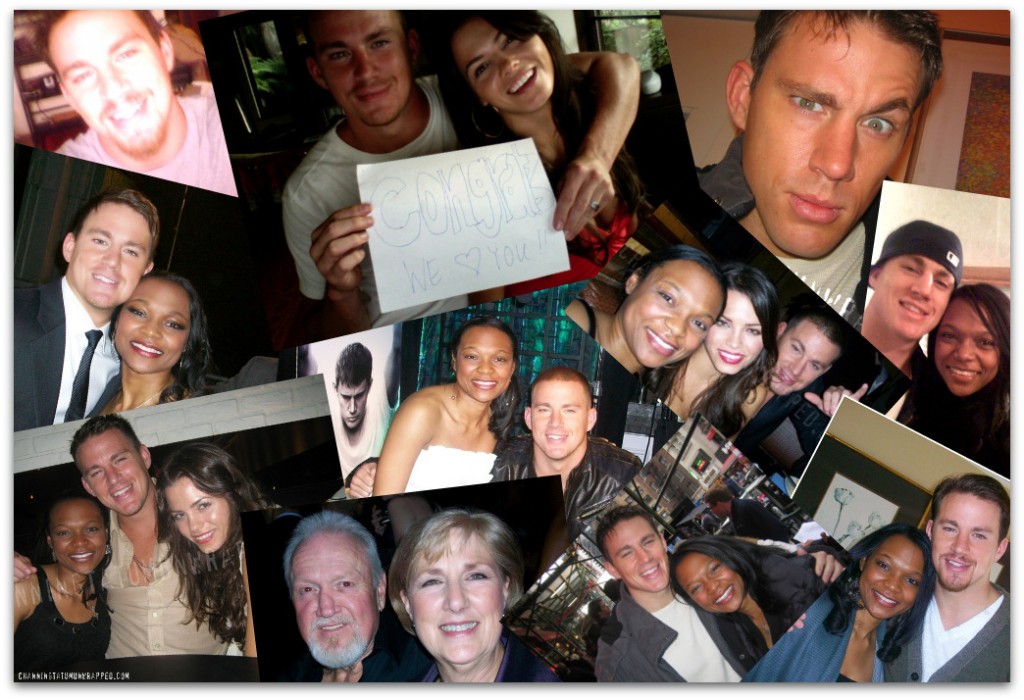 In Austin today, LaQuishe is sharing her extensive knowledge of internet marketing with the Bloggy Boot Camp attendees, helping them to understand that it is possible to find your bloggy bliss.
* * * * * * * * * * * * * * * * * * * * *
It's Sharefest Saturday again on SITS today! As part of our weekly ritual, leave a link in your comment to the best post you wrote this week. Once done, visit the SITS Girl in line ahead of you and comment on her favorite post.