Our goal at each stop is to fill up your brain and feed your soul.
It's going to be spectacular.
Join us!
When: September 5-6, 2014
Where: Doubletree Center City in Philadelphia
Room Rate: Our room rate is $159/night at the Doubletree Center City
Sessions
Here are just a few of the sessions we have planned that will literally change your world:
Sponsored Posts: Tips and tricks to rocking out sponsored content and ensuring that you continue to get regular work
Google+: We'll break down this powerful platform and share how to effectively drive traffic to your blog
Making Money: How to take blogging from a hobby to a career as a social media consultant
PR: This panel of PR and blogging experts will be ready to answer your questions, offer advice, and give you their perspective on the brand and blogger relationship
Pinterest: How to make Pinterest work for you utilizing simple strategies to maximize the traffic to your site
Facebook: Tricks to finding your Facebook groove and managing a successful fanpage
Are you seeing the trend? All of these topics ultimately revolve on how to take your earning potential to the next level. That's well worth the cost of registration.
Speakers
We're in the process of adding new speakers, so be sure to check back!
Angele is an award winning accountant and owner of Shoebox-Be-Gone (the accounting firm that speaks human). As the leading expert in social media & tax law her approach is both engaging and informative, bringing in some real-world examples and a few funnies thrown in for good measure. Not your dad's accountant!
Once upon a time, Danielle was an award-winning television news anchor. Today, Danielle has turned the page on her Traditional Media tale, and now balances her blog, Extraordinary Mommy, with hosting and producing Bliss TV, creating Vlogging Tips for people looking to jump on camera, and traveling around the country to speak on a wide variety of topics ranging from video and vlogging to blogger/brand relationships, the use of social media, and the benefits of cause marketing.
LC is an award winning blogger, entrepreneur, mentor and coach who believes that a world where women are emotionally fulfilled and financially empowered is a better world for everyone. Upon graduating from Duke in 2010, LC set about creating that world. She is the creator and editor of the award winning blog Colored Girl Confidential. Since launching CGC, the blog has been twice recognized by Forbes magazine as a top 100 website for women; and, LC has been featured in Forbes, Huffington Post, Duke Alumni Magazine, Policy Mic, and several other local and national publications. She can be usually found either reading, writing, or leading dynamic training programs that teach women to thrive in work, love, and life. At the end of 2013, Campbell's Soup Co. named her one of the top five innovative female leaders of her generation.
Sarah is a former literary agent and entertainment development executive turned comedian, award-winning author, freelance blogger, and Parenting/Lifestyle humorist. She is the author of three humor books including Got Milf?  The Modern Mom's Guide to Feeling Fabulous, Looking Great and Rocking a Minivan, and three picture books for children including On My Way To The Bath.  Its sequel, On My Way to Bed, was a New York Times "Bookshelf Pick."  Her third book in the series, On My Way to School, will be published in 2014. She is a regular contributor to TODAYMoms.com, The Huffington Post, and CBS/LosAngeles.com's "Best of LA."  She has appeared on The TODAY Show, KTLA, CNN, ABC News Now's "Moms Get Real", NBC News Now, has been a guest several times on both NPR's "Tell Me More with Michel Martin" and "HUFFPostLIVE" - but is most celebrated for her ability to scale jungle gyms, pack a 3 course lunch in under a minute, and park her full-size minivan in a compact space. You can find more information about Sarah at www.SarahMaizes.com.
Emily Crider is the project manager at a marketing & public relations agency and has worked with multi-billion dollar worldwide corporations. She holds an MBA and wrote her honors thesis on how social media is revolutionizing the business world. Hudson Crider is in pursuit of his MBA and is the business strategist behind HudsonAndEmily.com, a motivational marriage blog. As a husband and wife team, Hudson and Emily have been featured in media nationwide as they teach others how to grow their blog into a business. Find them at HudsonAndEmily.com or connect on social media @HudsonAndEmily!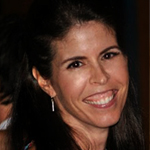 With two design degrees, and an unhealthy obsession with all things Adobe, Cynthia started her one stop shop for everything from blog design to custom illustration and logo creation 3 years ago. Over 100 blog designs later, and many late night dates with her Macbook Pro, NW Designs has become her full time job. As if that wasn't enough, she also adds wife and mom of two to her list. You can find her chronicling the entire journey at her personal blog Nap Warden.com.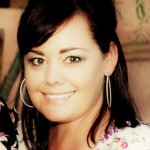 Tiffany is a mom, wife, business owner, and entrepreneur who began blogging in March 2008. Just a few months after starting her personal blog, she recognized the need for a blogger-based community and created www.thesitsgirls.com. Now 75,000 members strong and growing, The SITS Girls is a cornerstone in the blogging world offering everything from articles on education, recipes, and interviews with women influencers. Tiffany was also the driving force behind launching Bloggy Boot Camp, Sway Group's official blogging conference. In 2009, Tiffany saw the need for an affordable one day event for women in social media, and created a educational/networking "boot camp" tour that quickly caught attention from Fast Company, The NY Times, The Huffington Post and ABC News. When not on-line, Tiffany keeps busy running a private summer camp with her husband in Los Angeles and shuttling her tween son to and from baseball practice. Want to know more? Check out TiffanyRomero.com
Prior to Sway's acquisition of The SITS Girls, Francesca was instrumental in transforming the community into the largest and most influential network for women bloggers. As COO, she oversees all operations for Sway Group. Francesca's passion for creative and effective marketing prompted her to earn her MBA in the field in 2009 and ultimately led to numerous campaigns with companies ranging from P&G to BestBuy to Walgreens to Whirlpool. Francesca was recognized as a leader early in her blogging career, snagging multiple awards, including recognition by Nielsen Online as one of the Top 50 Power Moms. Prior to joining the online world, Francesca studied Viticulture & Enology at UC Davis, worked at various wineries in both California and Italy, and was employed at the biotech company Genentech. Connect with her on Google+ and Instagram.