We had such an amazing time meeting everyone at Women Get Social, San Diego! We are excited to hear what you thought of the event. At the bottom of this page you will find a link up and we encourage you to link up your conference post.
Our goal at each stop is to fill up your brain and feed your soul.
It's going to be spectacular.
Join us!
When: February 28-March 1, 2014
Where: Bahia Resort in San Diego
Room Rate: Our room rate is $159/night at the Bahia Resort: Book now!
Sessions
Here are just a few of the sessions we have planned that will literally change your world:
How to make appearances on your local news station into a reality
What it takes to get a six figure book deal… before you've even written the book
How to sell yourself as a social media strategist
Sure-fire ways to position yourself for sponsored post success
How to turn your blog post photos into a long-term source of income
Are you seeing the trend? All of these topics ultimately revolve on how to take your earning potential to the next level. That's well worth the cost of registration.
Speakers
Alissa is a homeschooling mama to three busy kids, wife to a Chief Beer Officer, and an advocate for letting go of perfect at Creative With Kids, where she writes about the art of joyful parenting. She is also the social media manager for Mother Road Brewing Company which she and her husband founded 2011. She is inspired by the community and authentic relationships she is able to create through social media and finds that these relationships are the key to her successful online endeavors. She may not have caught up on the laundry in over three years, but she loves living a life that shows her kids that what it really looks like to "follow your dreams."
Ana has a personal mission. She believes that the potential of online community and education can uplift Latina women around the world. She sums it all up with her motto: When one grows, we all grow. It's with this idea that Ana started Latina Bloggers Connect in 2010. She began LBC as a one-woman show, launching the site, developing content and making connections with bloggers and marketers. She knew that the Latina marketplace deserved to engage more completely with brands, and that Latina bloggers could benefit from the opportunities and resources that brand campaigns make possible. Ana has had the honor of being invited to speak at conferences such as BlogHer, LATISM, Blissdom, Blogalicious and BlogWorld Expo, and of partnering with LATISM to spearhead the Top Latina Bloguera Retreat in Washington D.C., where 70 bloggers were invited to receive a briefing at the White House.
Over at Someday I'll Learn, Chelsea and her husband write about living fully with unique experiences and a joyful home. After blogging for four years, their family blog was thrust into a public spotlight by a national feature on NBC. It was a little surprising but they took it in stride, hired a virtual assistant and learned the delicate art of delegation. They now work to connect brands with bloggers through their own network, Millennial Blogs.
Chrissy is an Intellectual Property & Social Media Lawyer, Blogger, and Mompreneur #RaisingThinkingKids in Silicon Valley. She writes the social media law blog, Bloggy Law, where she shares tips for bulletproofing your brand and blog and helps businesses and bloggers navigate the social media legal landscape a little more smoothly. Chrissy also writes The Outlaw Mom® Blog, a popular lifestyle and early education blog that encourages parents to raise open-minded, flexible, and independent children. In her spare time, Chrissy produces educational workshops and networking events for online influencers in the San Francisco Bay Area, with a focus on building a supportive community for female entrepreneurs seeking to turn their passions into personal profit and social good.
Courtney is the founder and operator of Click it Up a Notch. After her husband accidently broke her camera minutes before her second child was born, she convinced him to buy her a DSLR the next day. She's been hooked ever since…combining her first love as a school teacher with her passion for photography in a blog that teaches moms how to improve their photos! Since her start in September 2010, Courtney has sold images to be used in magazines, trade shows, and online marketing campaigns. She recently collaborated on an e-book and her blog was featured in the Huffington Post as one of the top 5 blogs for Momtographers. When she's not busy blogging, this proud military spouse and mother can be found chasing her 3 beautiful girls with her camera, reading a new book on photography, or exploring the East Coast with her family from their new home in New Jersey.
Fawn Weaver, a successful business executive and marriage advocate, is the founder of the Happy Wives Club. This unique club, founded in 2010, is home to a community of more than 150,000 women in 108 countries. In both 2012 and 2013, HappyWivesClub.com was named #1 marriage blog/site by About.com. The social networks of Happy Wives Club boast some of the largest engagement numbers for a non-celebrity. In terms of social media influence, both Klout and Kred have ranked Fawn within the top 1% of online influencers (which puts her somewhere below Justin Bieber, Lady Gaga and Barack Obama but above the other 99% of people, brands and companies online). When she's not blogging or connecting with her online community, she is the president of ValRent Corporation, a real estate investment and property management company and serves as president and CIO of its online subsidiary, ValleyRentals.com. Fawn and her husband of ten years, Keith, live in Agoura Hills.
Holly is a stay at home, partially homeschooling, blogging mom of three boys. She found out the hard way that boys need to be busy to stay out of trouble which is why she writes Kids Activities Blog. She is celebrating the release of her first book this spring written with blogging partner, Rachel Miller – 101 Kids Activities That are the Funnest, Bestest Ever! She runs Business 2 Blogger and is trying to save the world from bad blogging. When she isn't parenting, photographing parenting, or writing about parenting, she sneaks away to the closest casino for a poker tournament.
Jamie is the hands on mom behind hands on : as we grow where she shares kids activities that she does with her three boys. She's creator of the Kid Blogger Network (KBN), a community of more than 500 kid bloggers learning together the ins and outs of blogging from a parenting perspective. Jamie has been blogging for 3 years and community plays a big part, in addition to the KBN, she's a part of the 20 Must Follow Moms on Pinterest, and led a collaborative project with over 70 bloggers to fundraise for the American Heart Association. Jamie also shares additional learning activities she does with her boys at PBS Parents.
Jennifer Chidester: @modernPR
Jennifer is a seasoned practitioner who brings more than 15 years of diverse PR, social media and marketing communications experience to the table. From managing multimillion-dollar accounts and counseling Fortune 500 corporations, to launching start-ups, Jennifer's forte is developing and implementing high-impact strategic campaigns in the consumer, entertainment and hospitality industries. After co-founding a very successful PR agency and expanding it to three cities over seven years, Jennifer recently launched a new agency fueled by her publicity expertise, her passion for social media and her insight into blogger relations: Modern PR. As PR pro who's also a published freelance writer, a blogger herself (livemomwork.com) and a mom to two little guys that rule her world— she knows firsthand the balance that online influencers have to strike, and how brands and bloggers can mutually benefit to deliver major impact for their audiences.
Jillian uses her site, A Mom with a Lesson Plan, to share her passion for playful learning and playful parenting. For 3 years she has been inspiring parents to add learning to playtime with simple activities, tips and ideas. Practicing what she preaches, Jillian has found blogging to be the perfect way to make learning a huge part of her everyday life. Between SEO, advertising, networking and of course social media, there is always something new to learn and experience. When she's not busy working you can find Jillian playing games, cuddling with a book or creating something fun with her husband, son and daughter.
Lynette Young, CEO of Purple Stripe Productions, has been helping others put their dreams into action as a social media coach, social technology specialist, and strategist for businesses since 1997. Her love (besides her family) is Google+. Ms. Young is the founder and curator of Women of Google+ with the goal of bringing together women of all backgrounds and abilities that wish to use social media to "take the worlds' stage" for themselves and their businesses. She is one of the the most popular personalities on Google+ with well over 1.5 million followers. Lynette is called Mom by two kids and the keeper of one husband – and all three are her reason for smiling every day.
Mary Burt-Godwin began her blog, The Mama Mary Show, in 2008, as a platform to reach women about her collaborative book, Dead Dads Club. Since then, her site has morphed into an entertaining and irreverent look at everything from parenting to pop culture via videos and blog posts. She appears weekly on Fox 5 News as a parenting expert and works as a contributing writer for LEGOLAND® California, TodaysMama.com and WhattheFlicka.com. Mary is a native San Diegan, former UCSB Gaucho, and lives in Carlsbad with her husband and two daughters.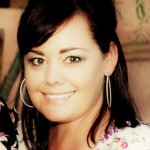 Tiffany is a mom, wife, business owner, and entrepreneur who began blogging in March 2008. Just a few months after starting her personal blog, she recognized the need for a blogger-based community and created www.thesitsgirls.com. Now 75,000 members strong and growing, The SITS Girls is a cornerstone in the blogging world offering everything from articles on education, recipes, and interviews with women influencers. Tiffany was also the driving force behind launching Bloggy Boot Camp, Sway Group's official blogging conference. In 2009, Tiffany saw the need for an affordable one day event for women in social media, and created a educational/networking "boot camp" tour that quickly caught attention from Fast Company, The NY Times, The Huffington Post and ABC News. When not on-line, Tiffany keeps busy running a private summer camp with her husband in Los Angeles and shuttling her tween son to and from baseball practice. Want to know more? Check out TiffanyRomero.com
Prior to Sway's acquisition of The SITS Girls, Francesca was instrumental in transforming the community into the largest and most influential network for women bloggers. As COO, she oversees all operations for Sway Group. Francesca's passion for creative and effective marketing prompted her to earn her MBA in the field in 2009 and ultimately led to numerous campaigns with companies ranging from P&G to BestBuy to Walgreens to Whirlpool. Francesca was recognized as a leader early in her blogging career, snagging multiple awards, including recognition by Nielsen Online as one of the Top 50 Power Moms. Prior to joining the online world, Francesca studied Viticulture & Enology at UC Davis, worked at various wineries in both California and Italy, and was employed at the biotech company Genentech. Connect with her on Google+ and Instagram.
Ashley began her journey in this space as a part-time, hobby blogger. Her love of social media led to positions with several startup companies, which resulted in her pursuing this full time. After several years of freelancing and working on a consulting basis, she is now a project manager working on social campaigns for Sway Group and works behind the scenes at the fabulous Women Get Social and Bloggy Boot Camp events. As a social media professional, as well as a mom to three small children in the Dallas area, she knows just how valuable finding your place in the online space- and flexibility- can be to future success.