Bloggy Boot Camp is designed to be a one-day, nuts-and-bolts blog conference that gives bloggers and social media enthusiasts the skills they need to be successful on-line. Because our time together is short, we are very careful about the speakers we choose. They must be able to deliver the information our audience needs in a relatively short amount of time.
And lucky for us, we've had some of the best blog conference speakers around…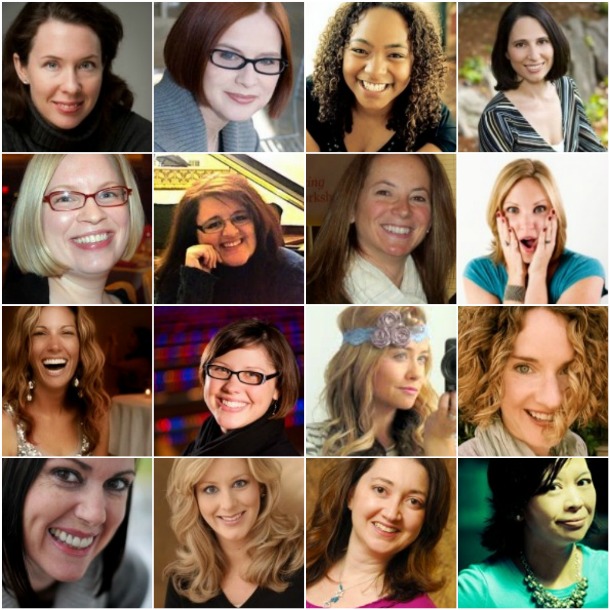 Smart, funny, insightful, and downright inspirational, the speakers at Bloggy Boot Camp consistently shine and leave our attendees feeling motivated and ready to take on the world with their blogs.
The downside to being a short blog conference is that we cannot accommodate the many, many speaker requests that we receive.
However, in honor of our Birthday Bash, this is all about to change!  For the month of July, we are putting YOU, our readers, in the driver's seat when it comes to the speakers for Bloggy Boot Camp.
Become a Speaker at Bloggy Boot Camp Denver or Atlanta 2011
For the coming weeks we will be opening our doors to speaker proposals for both our Denver stop on September 17, 2011 and our Atlanta stop on October 22, 2011. If you've ever been interested in becoming a speaker at a blog conference, here is your chance! Simply send us a video clip showcasing who you are and what you'd like to talk about. Then, once the submission period ends, we'll be choosing our top favorite proposals and letting our community vote on who the lucky speakers will be.
Here's How It Works
If you're ready to be a speaker in Denver or Atlanta, then let us know!  Create a short video 2-3 minutes long and send it to sitsgirls@gmail.com by Friday, July 22.
We'll then choose our favorite videos and post them during the week of July 25 so that our community can decide on who they would like to hear speak.
By the time we're done, the community will have chosen one speaker for Denver and one speaker for Atlanta.
Easy peasy!
So brush off your video camera and tell us why you'd like to speak at Bloggy Boot Camp!
We'd love to help you connect with our audience.
Oh, and don't forget that tickets to Denver and Atlanta Bloggy Boot Camp are still on sale.  To learn more, go here for Denver and here for Atlanta.