Our goal at each stop is to fill up your brain and feed your soul.
It's going to be spectacular.
Join us!
When: April 5, 2014
Where: Embassy Suites, Two Convention Center Place, St. Charles, Missouri
Room Rate: Our room rate is $129/night
We can't wait to see you.
Speakers
We're in the process of adding new speakers, so be sure to check back!
Allison's background encompasses traditional media, consumer product goods marketing and online community creation. As the President of Business Development for Sway Group, she works closely with internal company teams to identify and accomplish marketing and sponsorship objectives with a primary focus on ROI. In her past lives at CBS, Clear Channel, Anheuser Busch and BigTent her clients ranged from consumer product goods giants including McDonald's, Procter &Gamble, Anheuser Busch and Johnson & Johnson to regional favorites and entrepreneurs such as Garageband.com. In addition to her work at Sway, Allison blogs at bullandchina.org.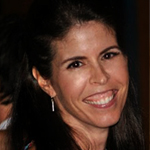 With two design degrees, and an unhealthy obsession with all things Adobe, Cynthia started her one stop shop for everything from blog design to custom illustration and logo creation 3 years ago. Over 100 blog designs later, and many late night dates with her Macbook Pro, NW Designs has become her full time job. As if that wasn't enough, she also adds wife and mom of two to her list. You can find her chronicling the entire journey at her personal blog Nap Warden.com.
Once upon a time, Danielle was an award-winning television news anchor. Today, Danielle has turned the page on her Traditional Media tale, and now balances her blog, Extraordinary Mommy, with hosting and producing Bliss TV, creating Vlogging Tips for people looking to jump on camera, and traveling around the country to speak on a wide variety of topics ranging from video and vlogging to blogger/brand relationships, the use of social media, and the benefits of cause marketing.
Holly Stanfield
Holly from Where We Can Live Like Jack & Sally is a local St. Louis blogger who has been thinking of her next meal since 1985. She enjoys helping others grow their blogs and develop their brand. Holly firmly believes that everyone has a story to tell and looks better with a little makeup. She has successfully worked with major brands such a Target, Green Giant, and Dr. V (Bravolebrity), while working a blog design business with her husband. She shoots to be a pinterest worthy party planner and fails miserably every time. In her spare time, you can find her hiding in the bathroom checking her Instagram.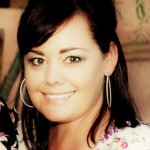 Tiffany is a mom, wife, business owner, and entrepreneur who began blogging in March 2008. Just a few months after starting her personal blog, she recognized the need for a blogger-based community and created www.thesitsgirls.com. Now 75,000 members strong and growing, The SITS Girls is a cornerstone in the blogging world offering everything from articles on education, recipes, and interviews with women influencers. Tiffany was also the driving force behind launching Bloggy Boot Camp, Sway Group's official blogging conference. In 2009, Tiffany saw the need for an affordable one day event for women in social media, and created a educational/networking "boot camp" tour that quickly caught attention from Fast Company, The NY Times, The Huffington Post and ABC News. When not on-line, Tiffany keeps busy running a private summer camp with her husband in Los Angeles and shuttling her tween son to and from baseball practice. Want to know more? Check out TiffanyRomero.com
Prior to Sway's acquisition of The SITS Girls, Francesca was instrumental in transforming the community into the largest and most influential network for women bloggers. As COO, she oversees all operations for Sway Group. Francesca's passion for creative and effective marketing prompted her to earn her MBA in the field in 2009 and ultimately led to numerous campaigns with companies ranging from P&G to BestBuy to Walgreens to Whirlpool. Francesca was recognized as a leader early in her blogging career, snagging multiple awards, including recognition by Nielsen Online as one of the Top 50 Power Moms. Prior to joining the online world, Francesca studied Viticulture & Enology at UC Davis, worked at various wineries in both California and Italy, and was employed at the biotech company Genentech. Connect with her on Google+ and Instagram.