Since its inception in 2009, the Bloggy Boot Camp blogging and social media conference tour has been incredibly successful, garnering attention from The New York Times, The Huffington Post, ABC News, and blogs everywhere. With inclusive, information-filled sessions and great networking opportunities, Bloggy Boot Camp is a "must-attend" event for bloggers all over the U.S. What's more, participating brands have been particularly pleased with their interaction with attendees as they are invited into education sessions and lunch, as opposed to being set up in an exhibit hall with little exposure.
At each stop on the tour, Tiffany Romero and Francesca Banducci, the two women behind the conference, help bloggers to grow their online relationships in person and increase their understanding of blogging and social media.
In 2014, we officially expanded our conference brand, formally offering two-day events as part of our Women Get Social series.
Think of this extension as two-day event built on the fundamentals from Bloggy Boot Camp, but 100% focused on the business of blogging.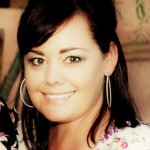 Tiffany is a mom, wife, business owner, and entrepreneur who began blogging in March 2008. Tiffany is an active social media personality, with her own blog and a social media consulting company, Maven Girl Media. In 2009, Tiffany took her passion for connecting women online one step further and created Bloggy Boot Camp, one day conferences for women in social media. When not on-line, Tiffany keeps busy running a private summer camp with her husband in Los Angeles and shuttling her tween son to and from baseball practice. Want to know more? Check out TiffanyRomero.com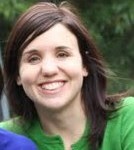 Francesca is a mom to three young children. Since starting her personal blog, Francesca has received multiple awards, including recognition by Nielsen Online as one of the Top 50 Power Moms. Her interest in marketing prompted her to earn her MBA in the field and launch her own consulting company, Social Girl Media. In 2010, Francesca joined Tiffany as a partner on both SITS and Bloggy Boot Camp. Prior to joining the on-line world, Francesca studied Viticulture & Enology at UC Davis, worked at various wineries in both California and Italy, and was employed for many years at the biotech company, Genentech. Connect with her on Google+ and Instagram.